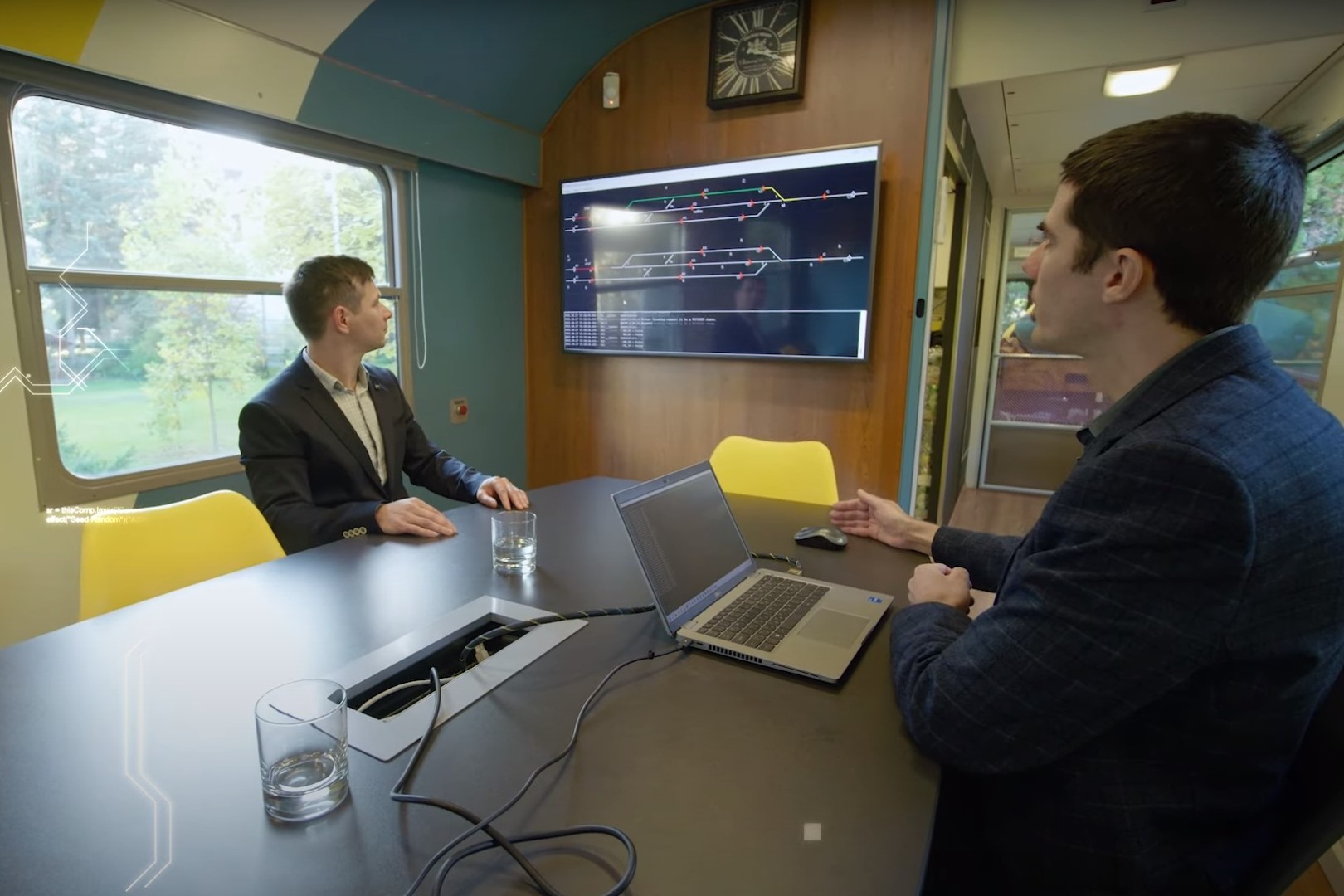 Our remote control system (ELPULT) is implemented in a significant part of the Hungarian railway network and it facilitates the central traffic control and control (CTC, CTS) with full funcionality.
This involves a number of our subsystems and devices (switch point heating, train sensors, etc.) and our overhead power line management system (FET). All locomotives in Hungary have been equipped with our on-board locomotives computer (MFB), which turned to be the basic tool for managinging the entire railway fleet and related resources (HR, railine capacities, fuel, etc.).
We have significant competencies in the safety critical system development (safety integrity level , SIL4): the various applications of our ProSigma base product, using the principle of "2oo3" principle, is the fundament of a new, highly sophisticated product portfolio.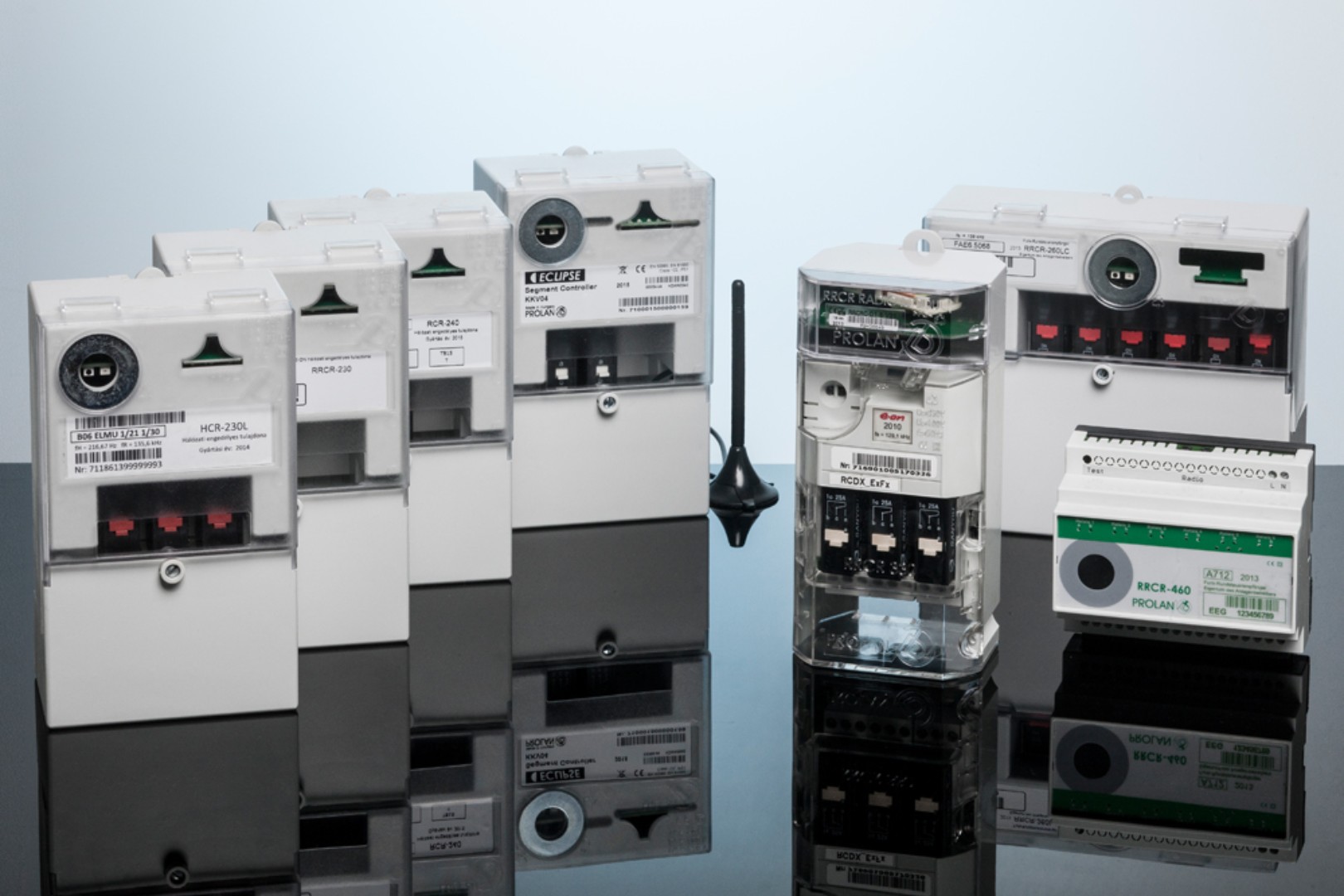 Traditionally, we produce substation data collection devices (RTU) and dispatching centers (SCADA) for the electrical industry (Transmission and Distribution System Operators), our references are also to be found in the oil and gas industry and waterworks. These two areas now operate as independent subsidiaries, such as Prolan Power Zrt. and Prolan Innolab Kft. Another basic product is the so-called long-wave radio ripple control receiver (RKV) and the audio-frequency receiver (HKV) that are installed at consumers for managing special tariff usage. Beside our key customers in Hungary we also sell them to utilities in Germany. Our ongoing development aims to provide a broad range of products that meet the needs of intelligent networks, such as remote meter reading (AMR), versatile local data collection and processing (C-RTU), devices for monitoring low-voltage networks and relay devices required by German service providers , and the remote management system for public and space lighting networks (ECLIPSE).
We launch our industrial automation competence center within Prolan from January 2021.
We offer industrial automation systems and solutions to industrial companies and various customers in the field of manufacturing and material handling. Our activity is backed by Prolan's knowhow, references, professional background and infrastructure.
As part of the mission, the development of automation-specific products is also a key task of the competence center: under the aegis of Prolan Co., we provide comprehensive, efficient and economical solution for businesses willing to increase their productivity by using automation and robotics.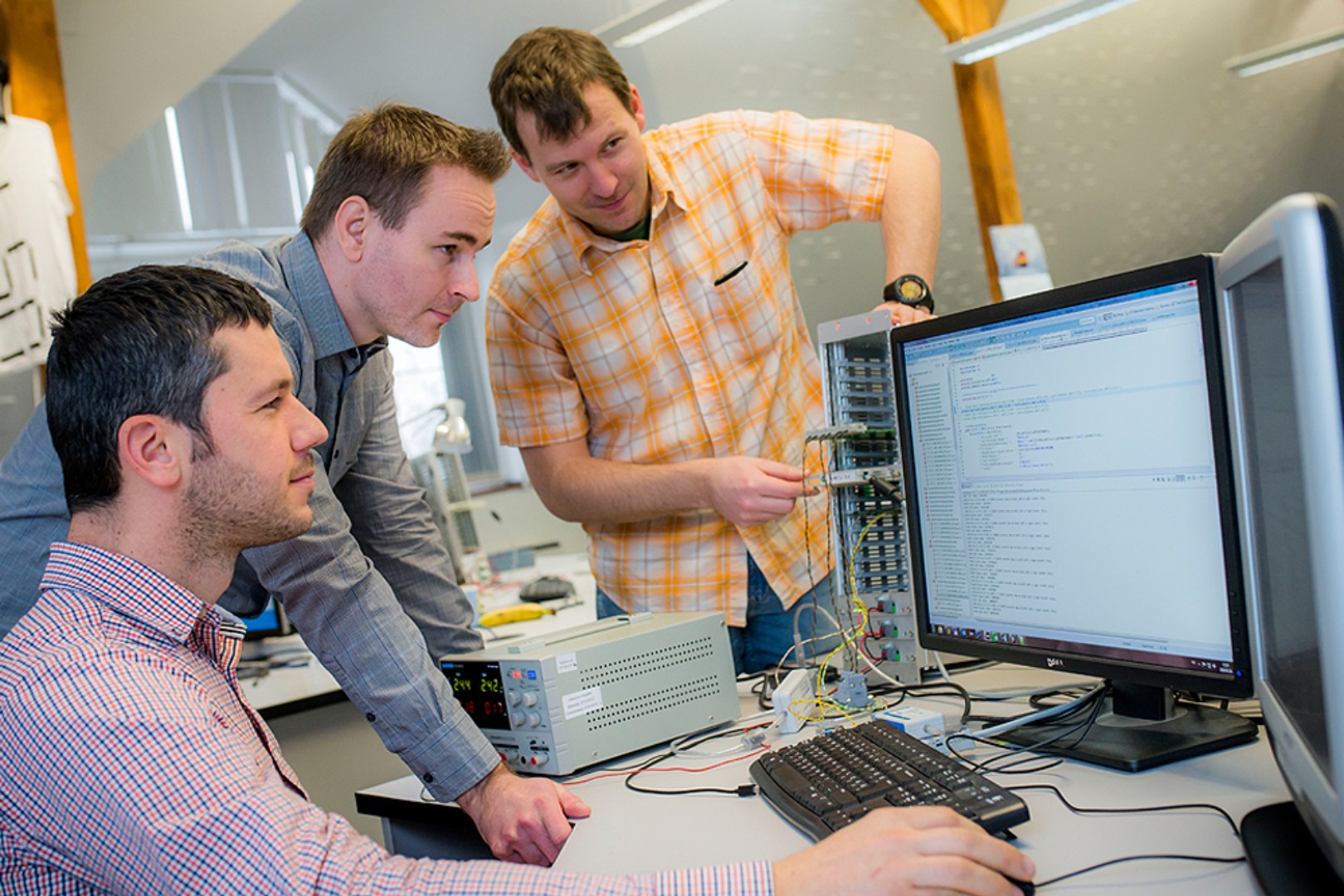 We develop proprietary control technologies and build innovative,, in many cases even safety critical systems. Maintaining this ability and capacity will make us a competent and valuable partner for close cooperation with universities and research institutes.
Through partnerships with universities, we also give students an opportunity to join in the work of PROLAN, to gain practical experience in development and application areas, and to earn money by being part of our internship programme at PROLAN. By that graduates receive attractive job offers and a career opportunity at our group of companies.
In case of the non-refundable grants received for product development as well as for R&D activities the role of applied research and industrial development play a significant role. Therefore the necessary professional and theoretical background is typically ensured by the active cooperation of our university partners.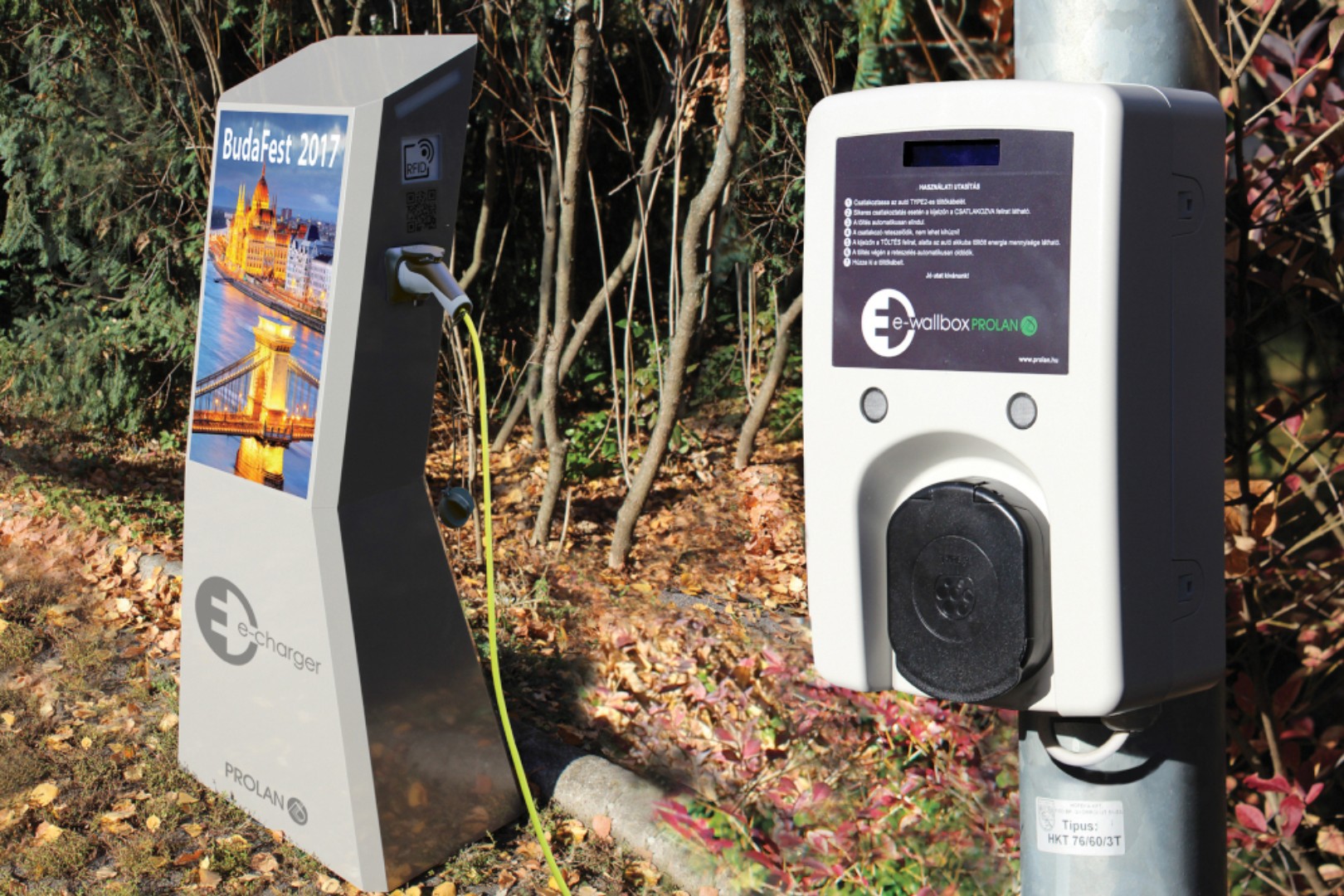 Being a specialist in the automation of power industry the demands and opportunities driving from the electromobility are essential to us. This dynamically growing segment brings new players, new business models and new technologies. We shape both our exisiting product portfolio and ongoing developments according to that.
Our public lighting remote control system, Eclipse is able to manage sharging points or chargers integrted to lamp poles remotely. SolarTree, our photo-voltaic covering for car parks also able to include charger. By that the renewable energy generated can be utilized directly.
We develped a product line under the name ProEVC to cover the needs of e-mobility. This ranges from an ergonomic outdoor charging station that is recognized as an emblematic street furniture, through indoor wall mounted charging points up to test device for chargers and charger controller unit as a key component of all.
The development of our PROLAN Virtual Power Plant opens new perspectives for municipalities, self-organizing territorial units and other groups of energy consumers. Our system helps to achieve local balance of energy production, storage and consumption, where e-mobility is a key component.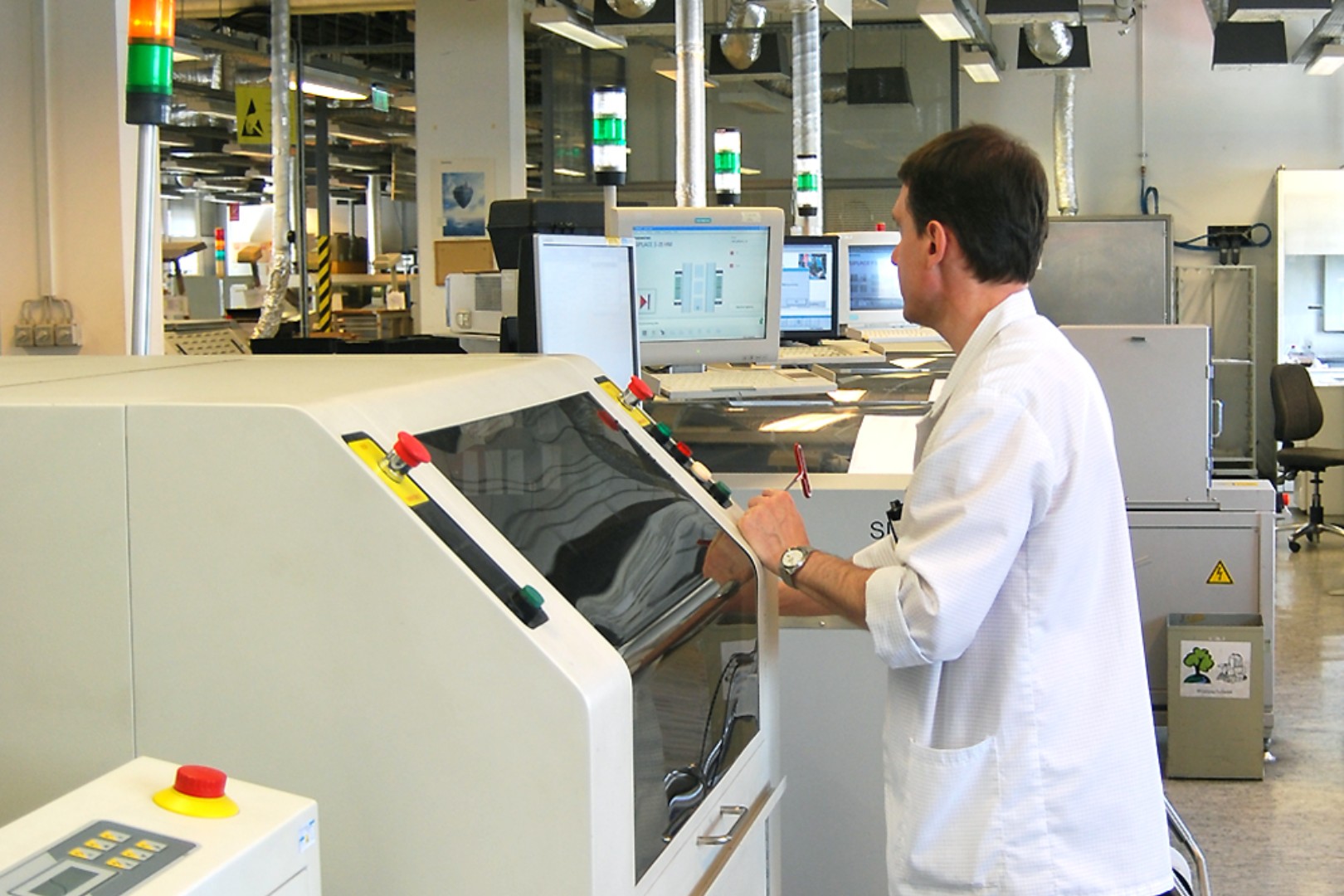 PROLAN Electronic Manufacturing Servinces Kft. offers manufacturing, assembly and related services of electronic devices that meet strict quality requirements (procurement, testing, packaging, logistics, etc.). Our preferred lot size is small and medium. Our factory is the successor of the tranditional electronics assembly plant of the Budapest Telephone Factory, having over 100 years of track record. We have purchased it in 1996. PROLAN's mass products such as special safety-critical products are also being produced here. Most of the revenue however is generated by external clients, medical device manufacturers, vehicle and machine companies, and other large Western European companies.